Winter 2022 Concerts
Mountain Melody's Women's Chorus Presents: Winter Secrets
Once again, Mountain Melody Women's Chorus has curated a gorgeous selection of Winter and Christmas tunes perfect for getting you in the mood for the festive Holiday season.
Save a little time out from your busy schedule to experience the blended, sparkling tones created by this talented group of singers. Led by Julia Shelby and accompanied by the accomplished pianist Marge Biagi-Castro, the ladies are joined by other local instrumentalists to create a lush, full sound.
Hear old favorites such as "Joy to the World" and "Silver Bells" as well as contemporary tunes like "Joyful Joyful" and the haunting "Walking in the Air."
You will find something for everyone in this exceptional Choral program!
Please join us at one of our performances.
Winter Concerts Coming Up in December!
All concerts ask a suggested donation of $10.
Thank you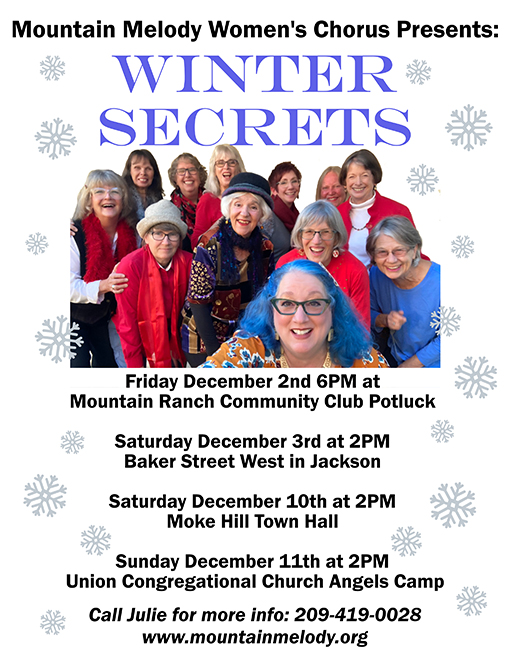 Sign Up for Our Mailing List