Mountain Melody in New York
Mountain Melody: Fresh From Our Carnegie Concert!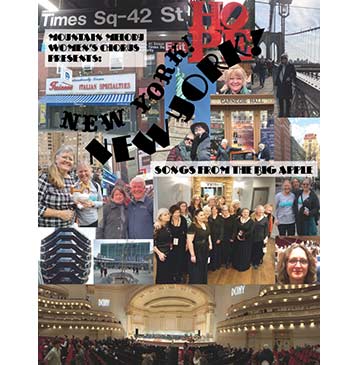 Fresh from our thrilling concert in Carnegie Hall where we performed with a 200+ voice women's chorus in a program entitled "Magnificat, Music in Celebration of International Women's Day," we will be performing a program of tunes celebrating the vibrant city of New York.
The New York concert held in the famous Stern Auditorium in Carnegie Hall was well received by all who had the good fortune to hear it. The program was varied and showcased music from the late 1700's to the 1930's as well present day contemporary composers.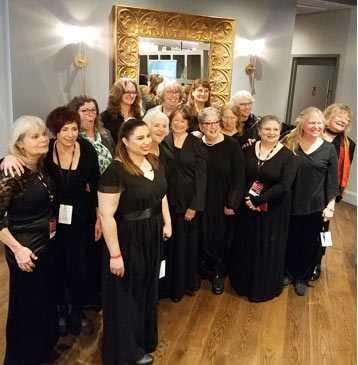 Mountain Melody represented Calaveras County beautifully in NYC. We added lovely singing to the combined women's chorus, bringing finessed and blended tones. It was a fabulous experience to sing on the Carnegie Hall stage, and to reflect on the musical history that has taken place in this legendary space.
Mountain Melody is so grateful and thankful to our wonderful community who supported us in participating in this amazing event.
To read a full review of the concert follow this link to the New York Concert Review Inc.